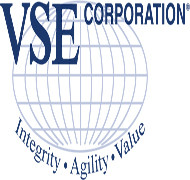 VSE Corporation
Partner
VSE Corporation was established in 1959 to provide engineering and technical services to the owners and operators of transportation and equipment assets and large, mission critical fleets (ships, vehicles and aircraft.) VSE serves this market by extending the service life and modernizing these aging platforms. We are a preferred strategic partner, providing customized solutions to improve operational readiness and capability across a wide array of mature platforms. We characterize the majority of our work as "sustainment services," consisting of supply chain management (SCM) and maintenance, repair and overhaul (MRO).  VSE, the parent company, conducts business operations through our Federal Services Group and our wholly-owned subsidiaries, including Wheeler Bros., Inc., VSE Aviation, Inc. (which includes Prime Turbines LLC, CT Aerospace LLC, Kansas Aviation of Independence, LLC, and Air Parts & Supply Co.), Akimeka LLC and Energetics Incorporated.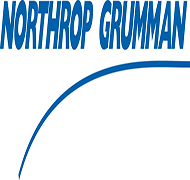 Northrop Grumman Corporation
Partner
Northrop Grumman Corporation is an American global aerospace and defense technology company formed by Northrop's 1994 purchase of Grumman. The company was named as the fifth-largest defense contractor in the world in 2015. Northrop Grumman employs over 68,000 people worldwide. It reported revenues of $23.526 billion in 2015. Northrop Grumman ranks No. 124 on the 2015 Fortune 500 list of America's largest corporations and ranks in the top ten military-friendly employers. It is headquartered in West Falls Church, Virginia.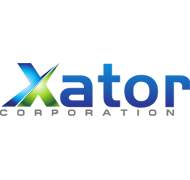 Xator
Partner
Xator Corporation is a trusted provider of mission-focused C4ISR solutions addressing National Security & Intelligence, Tactical Intelligence, Critical Infrastructure Protection, and Training for U.S. Government clients at home and abroad. Our work positively impacts the safety and security of personnel, facilities, and vital information throughout the world.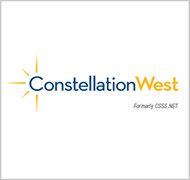 Constellation West
Partner
Our passion is to make our nation more secure. Our mission is to solve our customers' most pressing IT challenges. Our commitment is to get the job done right. Constellation West is an award-winning small business that has built a reputation for technological superiority by delivering proven performance-while achieving cost savings and efficiencies every step of the way. We have the infrastructure, talent, and enterprise systems experience to handle projects of any size.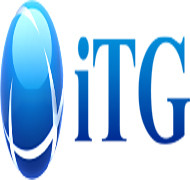 ITG
Partner
Incentive Technology Group (ITG) is an information technology and management consulting firm that offers integrated, strategic solutions to its public and private-sector clients. ITG has the expertise, agility, and commitment to design, build, and operate high-performance IT engines to support all aspects of our client's business. We are a rapidly expanding small business in the DC area.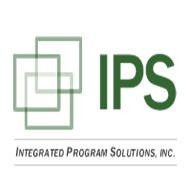 Integrated Program Solutions (IPS)
Partner
IPS specializes in providing practical management solutions to Government and Industry with special emphasis in the areas of Scheduling, Earned Value Management (EVM), Supply Chain Management, and Systems Engineering.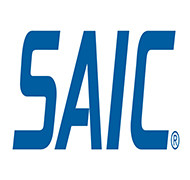 SAIC
Partner
Science Applications International Corporation (SAIC) is a premier technology integrator in the technical, engineering, intelligence, and enterprise information technology markets. SAIC has approximately 15,000 employees worldwide. We design, develop, and sustain offerings that empower diplomatic missions, support warfighter requirements, and advance exploration from the ocean floor to outer space. We maintain leadership positions in supply chain management, hardware integration, and global network integration. Our diversified contract base enables us to provide end-to-end capabilities and solutions across mission and enterprise lifecycles.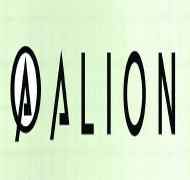 Alion Science & Technologies
Partner
Alion Science and Technology delivers advanced engineering, IT and operational solutions to strengthen national security and drive business results. For customers in defense, civilian government and commercial industries, Alion's engineered solutions support enhanced readiness and performance in rapidly-changing environments. Building on 80 years of innovation, Alion turns obstacles into opportunities to help customers achieve their missions. Alion employees are located at offices, customer sites and laboratories worldwide. We are committed to maintaining the highest standards. Several Alion locations are ISO 9001:2008 certified and we maintain a CMMI Level 3-appraised development facility, which employs robust, flexible and scalable processes to produce elegant, yet practical solutions.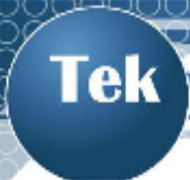 TEK Source USA, Inc.
Partner
Tek Source USA, Inc. (TSU), is a professional services company certified as a Woman Minority Owned Small Business. While TSU continues to evolve its service offerings, it has extraordinary experience, assets and tools to support recruiting, on-boarding, and contract management. TSU is noted for its exceptional work in the areas of Wounded Warrior care, call center management, clinical health care support, program, contract management, and human capital management.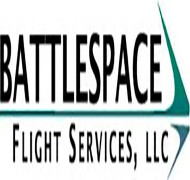 Battlespace
Partner
Battlespace Flight Services (BFS) provides a high level of organizational maintenance support for MQ-1 aircraft and systems to sustain the combat and training capability at tasked locations worldwide.  We provide operations support as required by the Performance Work Statement (PWS).  Our objective is to provide qualified management and supervisory personnel at the contractor's and customer's facilities, qualified organizational maintenance personnel at Continental United States (CONUS) and Outside Continental United States (OCONUS) locations, and a level of support for our personnel that shall allow them to accomplish the primary objective.  Support includes aircraft maintenance management, Aerospace Ground Equipment (AGE) and Ground Support Equipment (GSE) maintenance, supply support, Command, Control, Communications, Computer, Intelligence Surveillance and Reconnaissance Systems (C4ISR), Quality Assurance, and an Environmental, Safety and Health (ES&H) Program.