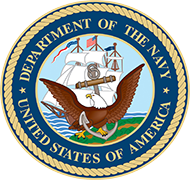 U.S. Navy
Client
The United States Navy (USN) is the naval warfare service branch of the United States Armed Forces and one of the seven uniformed services of the United States. The U.S. Navy is the largest, most capable navy in the world, with the highest combined battle fleet tonnage. The U.S. Navy has the world's largest aircraft carrier fleet, with ten in service, two in the reserve fleet, and three new carriers under construction. The service has 328,194 personnel on active duty and 101,199 in the Navy Reserve. It has 272 deployable combat vessels and more than 3,700 aircraft in active service as of February 2016.
STi provided engineering and technical services in support of system engineering, logistics, supply chain, inventory, reliability, safety and quality assurance of IT systems, combat systems and aircraft for the following programs. In addition, we provided the Navy with program management, financial management, budget and cost analysis, and administrative support.
Fiscal Management, Program Management, System Engineering, System Development & Maintenance Support
F-5 Maintenance Support Service to Naval Air Systems Command (NAVAIR)
Littoral Combat Ship (LCS) Quality Assurance
Independent Analysis of the Standard Missile Thrust Vector Actuator, MK72-RMA to Identify Low Success Rate of the Missile in Desert Storm Operation
Software Sneak Path Analysis (SSPA) Software Development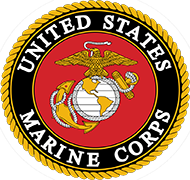 U.S. Marine Corps
Client
The United States Marine Corps (USMC) is a branch of the United States Armed Forces responsible for providing power projection, using the mobility of the United States Navy, by Congressional mandate, to deliver rapidly, combined-arms task forces on land, at sea, and in the air. The U.S. Marine Corps is one of the four armed service branches in the U.S. Department of Defense (DoD) and one of the seven uniformed services of the United States.
STi provided analysis and advice to management, and planning and programming functions for MARFORRES. STi supported Marine Aviation, and oversee and coordinate the operational aspects of ongoing projects and serve as liaison between Executive management, the project-team and the customer.
STi provided engineering and technical support for maintenance, logistics, tests and evaluations (T&E); developed, maintained and updated test documentation. We performed preventive maintenance services on pertinent equipment as required by Government safety requirements and to ensure continued operational readiness of the facilities. We also provided support to plan, organize, design and direct, maintenance, repair, modifications, and oversee quality control throughout its life cycle as required. STi provided engineering recommendation and improvements as well as engineering evaluations necessary to establish guidance, policy and LEED certification for the Marine facilities management and planning.
We created policies and procedures for security systems and consolidate access points to best compartmentalize and secure the Marine Corps Support Facility New Orleans (MARCORSPTFAC NOLA) Facility, and future Marine Forces Reserve facilities in the future. We provided IT support services and performed Security Database Developer/Programmer in charge of the management, maintenance and future development of the security database.
STi provided training services to facilitate educational efforts for MARFORRES on regulations, practices, and procedures appropriate to Marine Corps requirements. STi conducted training device operation instruction to personnel as necessary, to include briefing, debriefing and grading/assessments. STi provided instruction and recommendations for improvement, to include tests and test materials, lesson plans, and trainee guides under the guidelines of current directives.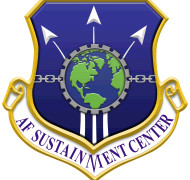 Air Force Sustainment Center
Client
The mission of the Air Force Sustainment Center is to Sustain Weapon System Readiness to generate Airpower for America. The center provides war-winning expeditionary capabilities to the warfighter through world-class depot maintenance, supply chain management and installation support. The AFSC provides critical sustainment for the Air Force's most sophisticated weapons systems, including: A-10 Thunderbolt II, AC-130, B-1 Lancer, B-52 Stratofortress, C-5 Galaxy, C-17 Globemaster III, C-130 Hercules, E-3 Sentry, E-6 Mercury, E-8 Joint STARS, EC-130, F-15 Eagle, F-16 Falcon, F-22 Raptor, HC-130, HH-60 Pave Hawk, ICBM, KC-135 Stratotanker, MC-130, MH-53 Pave Low, RQ-4 Global Hawk, U-2 Dragon Lady, and UH-1 Iroquois aircraft as well as a wide range of aircraft engines and component parts.
Contract Field Teams (CFT) Program – STi integrates technical, program, and process management into the Air Force CFT mission by enabling on-going task and project oversight, including taking any necessary corrective actions. We provide aircraft mechanics and workers for aircraft flight line operations, modernization, conversion, in-service repair, disassembly, and other aspects of Organizational Level (O-level), Intermediate Level (I-level), and Depot Level (D-level) maintenance. We perform modification, maintenance, inspection and repair of active systems in the US Government inventory, such as aircraft; vehicles; aerospace equipment; missile systems; subsystems such as engines, communications and cryptologic equipment; and ground support equipment. STi's skilled engineers and technicians provide these services at customer locations both in the continental United States (CONUS), and outside the continental United States (OCONUS).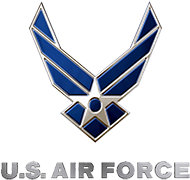 U.S. Air Force
Client
The United States Air Force (USAF) is the aerial warfare service branch of the United States Armed Forces and one of the seven American uniformed services. Initially part of the United States Army, the USAF was formed as a separate branch of the military on 18 September 1947 under the National Security Act of 1947. It is the most recent branch of the U.S. military to be formed, and is the largest and one of the world's most technologically advanced air forces. The USAF articulates its core functions as Nuclear Deterrence Operations, Special Operations, Air Superiority, Global Integrated ISR, Space Superiority, Command and Control, Cyberspace Superiority, Personnel Recovery, Global Precision Attack, Building Partnerships, Rapid Global Mobility and Agile Combat Support.
Space Based Infra-Red Systems (SBIRS) Program – The SBIRS program delivers early warning of ballistic missile launches, missile defense, technical intelligence and battlespace awareness. The SBIRS architecture features a mix of satellites in GEO, hosted payloads in highly elliptical orbit, and ground hardware and software. STi's engineering support services include Reliability Prediction, Failure Modes and Effects Analysis (FMECA), Worse Case Circuit Analysis (WCCA), Schematic Drawings, Electronic Circuit Simulation, Performance Assessment, Stress Analysis, EMI/EMC Analysis, Components Design Services, Requirements Development, and Risk Assessment.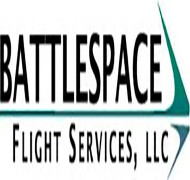 Battlespace
Client
Battlespace Flight Services (BFS) provides a high level of organizational maintenance support for MQ-1 aircraft and systems to sustain the combat and training capability at tasked locations worldwide.  We provide operations support as required by the Performance Work Statement (PWS).  Our objective is to provide qualified management and supervisory personnel at the contractor's and customer's facilities, qualified organizational maintenance personnel at Continental United States (CONUS) and Outside Continental United States (OCONUS) locations, and a level of support for our personnel that shall allow them to accomplish the primary objective.  Support includes aircraft maintenance management, Aerospace Ground Equipment (AGE) and Ground Support Equipment (GSE) maintenance, supply support, Command, Control, Communications, Computer, Intelligence Surveillance and Reconnaissance Systems (C4ISR), Quality Assurance, and an Environmental, Safety and Health (ES&H) Program.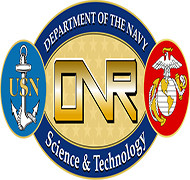 Department of the Navy Science and Technology
Client
From the development of sophisticated computer algorithms for aircraft and ship electronics to the fielding of lightweight armor for the Marine Corps, ONR's six science and technology departments coordinate and execute the research investment strategy as outlined in the Naval Science and Technology Strategic Plan.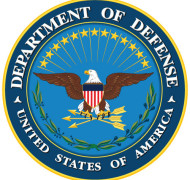 U.S. Department of Defense
Client
The Department of Defense (DoD, USDOD, or DOD) is an executive branch department of the federal government of the United States charged with coordinating and supervising all agencies and functions of the government concerned directly with national security and the United States Armed Forces. The Department is the largest employer in the world, with nearly 1.3 million active duty servicemen and women as of 2016.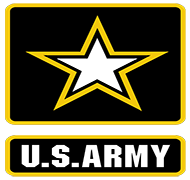 U.S. Army
Client
The United States Army (USA) is the largest branch of the United States Armed Forces and performs land-based military operations. It is one of the seven uniformed services of the United States and is designated as the Army of the United States in the United States Constitution, Article 2, Section 2, Clause 1 and United States Code, Title 10, Subtitle B, Chapter 301, Section 3001. As the largest and senior branch of the U.S. military, the modern U.S. Army has its roots in the Continental Army, which was formed (14 June 1775) to fight the American Revolutionary War (1775–1783)—before the U.S. was established as a country. After the Revolutionary War, the Congress of the Confederation created the United States Army on 3 June 1784, to replace the disbanded Continental Army. The United States Army considers itself descended from the Continental Army, and dates its institutional inception from the origin of that armed force in 1775.
STi supported the Army in a few engineering assessment and analysis services contracts with a full range of system engineering solutions, including:
Air Defense System Hazard Analysis
Missile Communication System Reliability Analysis and Assessment Support for the Redstone Arsenal (RSA)
SRMQA and Design Assessment of Patriot Missile
Independent analysis of the Patriot Advanced Capability (PAC-3) Missile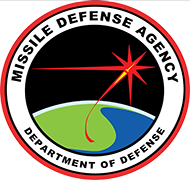 Missile Defense Agency
Client
The Missile Defense Agency (MDA) is a research, development, and acquisition agency within the Department of Defense. Our workforce includes government civilians, military service members, and contractor personnel in multiple locations across the United States. We are focused on retaining and recruiting a dedicated workforce interested in supporting our national security. As we develop, test, and field an integrated Ballistic Missile Defense System (BMDS), the MDA works closely with the combatant commands (e.g. Pacific Command, Northern Command, etc.) who will rely on the system to protect the United States, our forward deployed forces, and our friends and allies from hostile ballistic missile attack. We work with the combatant commanders to ensure that we develop a robust BMDS technology and development program to address the challenges of an evolving threat. We are also steadily increasing our international cooperation by supporting mutual security interests in missile defense. The MDA is committed to maximizing the mission assurance and cost effectiveness of our management and operations through continuous process improvement.
SM-3 Reliability and Quality Engineering Support – STi provided Reliability, Maintainability and Availability (RM&A) and Quality engineering support for the Aegis Ballistic Missile Defense (BMD) program both at the system and subsystem levels. Regarding RM&A, engineering support included the conduct and review associated with the RM&A discipline related to requirements development/ validation/ verification, analyses, engineering processes, risk assessments, testing and failure investigations, parts selection and control, program milestone reviews, configuration control (RM&A impacts due to design changes/ waivers/ deviations), and Systems Engineering interdisciplinary interfaces.
MIDESS Human Resources Support Program – STi's experienced personnel performed administrative support services to receive, review, reproduce, publish and distribute incoming and internally generated written material requiring coordination, including quality control of written material, posting to and retrieval from the classified and unclassified Missile Defense Agency (MDA) Knowledge Online Portal, coordination and execution of work orders with VIPC and management of official record files in accordance with DoD Directive 5015-2, DoD Records Management Program and MDA Directive 8180.01, Enterprise Records Management. STi developed schedules for and participated in applicable MDA administrative duties such as end-of-day security checks, burn bag disposal, classified document accountability, maintenance and management of office records, maintain all organizational distribution lists and other routine activities associated with day-to-day operations.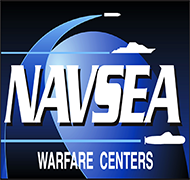 Naval Surface Warfare Center, Dahlgren Division (NSWCDD)
Client
The Naval Sea Systems Command is comprised of command staff, headquarters directorates, affiliated Program Executive Offices (PEOs) and numerous field activities. Together, we engineer, build, buy and maintain ships, submarines and combat systems that meet the Fleet's current and future operational requirements.
STANDARD Missile Program – STi reviewed the accuracy and adequacy of technical policy documentation and technical data requirements documentation, such as engineering drawings, Technical Orders, Technical Manuals, work specifications, Engineering Change Proposals, test plans, Test Evaluation Master Plans, and procedures (including inspection, test, repair, rework and fabrication). After that, STi provided suggestions to support establishing new requirements and policies for upgrading to an upper-level Reliability Engineering Program in accordance with the MDA Assurance Provisions (MAP), Reliability Program Plan for STANDARD Missile and other references.
STi ensured that reliability prediction is performed using correct or appropriate prediction model, redundancy, reliability block diagram, operational phase, environment, and mission life. We provided comment on utilizing Part Stress calculation method, which allows taking actual temperature and stress information into account, or the simpler Parts Count method, used for quick estimates and early design analyses. STi reviewed stress analysis to verify if the analysis is conducted at worst-case inputs, load, and environmental conditions, as well as tolerances analysis on all Aegis BMD assemblies to satisfy design requirement.
Naval Reserve Forces Command (NRFC)
Client
The mission of the Navy Reserve is to deliver strategic depth and operational capability to the Navy, Marine Corps, and Joint Forces.
STi supported the NRFC in management and financial support, and various professional services. STi provided the Navy and the Marine Corps Team with Financial, Business, Strategic Sourcing, Administrative Services, Program Management, Manpower and Personnel Management, Engineering Services, Logistics, Maintenance, Training, Information Technology, Defense Base Realignment and Closure (BRAC). Our support locations included the Navy Reserves at New Orleans, LA, Fort Worth, TX, Jacksonville, FL, and Saint Augustine, FL.
Our technical personnel managed the Carcass Tracking program and provided financial management for the Aviation Depot Level Repairable funds. While managing the Carcass Tracking program we were utilizing the Base Level Item Tracking System (BLITS), ensuring Non Ready for Issue (NRFI) repairable aircraft components be turned in to the local Aviation Intermediate Maintenance Department (AIMD) for induction into the repair cycle within the allotted timeframe. We tracked each component through its repair cycle using the NALCOMIS System. STi performed the technical support required by Commander, Naval Air Force Reserve (CNAFR) for support of the Navy's automated Logistics System – Relational Supply (RSupply), which provided the U.S. Navy with on-line inventory, logistics, and financial management tools.
STi performed aircraft maintenance, Technical Directive (TD) compliance, modifications and Program Management on F/A-18 aircraft in accordance with the Commander, Naval Air Forces Instruction (COMNAVAIRFORINST) 4790.2 series currently governing Naval Aviation Maintenance, and established policies, practices, procedures and publications. STi provided O/I/D levels of Aircraft Maintenance Services for Commander, Navy Air Force Reserve (CNAFR) and Commander, Fleet Logistics Support Wing (CFLSW) C-40 Squadrons located at Naval Air Station, Joint Reserve Base, FT Worth, TX (VR-59), Naval Air Station, Jacksonville, FL (VR-58), and Naval Air Station, North Island San Diego, CA (VR-57). STi's management and personnel were thoroughly trained and knowledgeable in the operation and maintenance of the C-40A (737/700) aircraft and systems. We complied with applicable Naval Air Systems Command (NAVAIR), CNAFR, CFLSW and Quality Assurance (QA) programs, policies and directives.
We provided software and database development and life cycle support as well as IT training services. For example, STi developed a resource authorization (RA) software application to improve both efficiency and security of funding operations for the Flight Budget Office of the NRFC. It helped NRFC's Budget Office promote and conduct efficient operations, create transparency and visibility throughout the Navy, and improve communication.
STi's highly skilled and experienced technical and management staffs currently provide network management support and maintenance support for NALCOMIS System in 5 locations, performing services to operate and maintain the NALCOMIS Intermediate Maintenance Activity systems, Joint Aviation Technical Data Integration/Mid-Tier Server, O&I Server, R-Supply, Enterprise Resource Planning server, and the associated telecom network.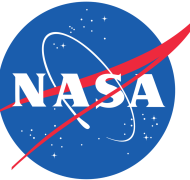 National Aeronautics Space Administration (NASA)
Client
The National Aeronautics and Space Administration (NASA) is an independent agency of the executive branch of the United States federal government responsible for the civilian space program as well as aeronautics and aerospace research.
STi provided over 30 years of space system hardware and software engineering experience in the areas of requirements management, design assessment, anomaly assessment, electrical/electronic circuit analysis, reliability engineering, configuration management, and safety and quality assurance. One of our analysis and assessment techniques has been applied to identify anomaly root cause for NASA Langley CERES instrument on the TRIMM spacecraft. STi and NASA Langley jointly published this anomaly assessment technique in the 2nd Annual Microelectronics Reliability and Qualification Workshop and Core Technologies. The following is a sample list of programs that we provided engineering services to.
James Webb Space Telescope (JWST)
Lunar Reconnaissance Orbiter (LRO)
Solar Dynamics Observatory (SDO)
DAWN Spacecraft
Boeing 757 ARIES Research Aircraft Hazard Analysis
STEREO Spacecraft
CONTOUR Spacecraft including CRISP, NGIMS & CFI Instruments
TIMED Spacecraft including SEE & TIDI Instruments
EO-1 Spacecraft /WARP/LVPC Instrument
TRMM Spacecraft/ CERES Instrument
ISTP (International Solar Terrestrial Physics Program)
GOES (Geo-Stationary Orbit Environmental Satellite)
GGS/WIND/POLAR (Global Geospace Science Mission Orbital Spacecraft)
SMEX/SAMPEX (Small-Class Explorer/Solar Anomalous Magnetospheric & Particle explorer)
RSRM (Redesigned Solid Rocket Motor) Space Shuttle
SSFP/RADARSAT/M-SAT (Space Station Freedom/Radar and Mobile Satellite)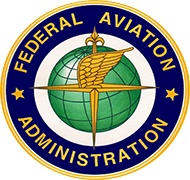 Federal Aviation Administration (FAA)
Client
The Federal Aviation Administration (FAA) of the United States is a national authority with powers to regulate all aspects of civil aviation. These include the construction and operation of airports, the management of air traffic, the certification of personnel and aircraft, and the protection of US assets during the launch or reentry of commercial space vehicles.
STi provided physical and information security assessment and risk management support services. Additionally, we designed and developed an Oracle software tool called Cost Benefit Risk Analysis Tool – Critical Infrastructure Protection C-BRAT™. It was highly versatile and can be customized to meet specific needs. This tool conformed to the standards set forth in DOD Antiterrorism Standards, DOD Antiterrorism/Force Protection Program, and the President's Commission on CIP.
STi's C-BRAT™ CIP featured an extremely powerful risk analysis engine that evaluates security risk health profile for the Critical Infrastructure Protection (CIP). It ensured uniform, standardized facility assessments without analyst bias. This allowed a comparison of risk at different facilities using a single scale. It also allowed the user to conduct what-if scenarios, cost benefit analysis and integrate the risk from any combination of risk elements.
STi supported National Airspace System (NAS) in capital and budget management. We developed C-BRAT™ NAS to allow user to optimize the benefits with a given capital and sustaining budget. C-BRAT™ NAS was designed in the Oracle database environment. It implemented Java for its APIs and GUIs. C-BRAT™ NAS used state-of-the-art data mining and information extraction techniques because the existing data was qualitative and in a variety of non-uniform formats. C-BRAT™ NAS used some of the following state-of- the- art key techniques: advanced unique mathematical algorithms, state machine  using artificial intelligence (Fuzzy Logic and Neural Networks), data extraction and data fusion techniques. C-BRAT™ NAS allowed users from all levels to quickly and efficiently perform their analysis getting real time results. C-BRAT™ NAS simplified the decision making process while maintaining tight control of the required performance parameters and budget.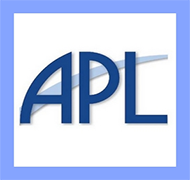 Johns Hopkins University Applied Physics Laboratory (APL)
Client
The Johns Hopkins University Applied Physics Laboratory (APL), located in Howard County, Maryland, near Laurel and Columbia, is a not-for-profit, university-affiliated research center employing 5,600 people. APL is primarily a defense contractor. It serves as a technical resource for the Department of Defense, NASA, and other government agencies.
STi provided engineering analysis and technical services in many areas for Johns Hopkins University Applied Physics Laboratory (APL), including mission assurance services on STEREO Spacecraft, CONTOUR Spacecraft and TIMED Spacecraft. We assured system reliability and prevented design flaws prior to hardware prototyping. Some of the engineering services include:
Requirement and Design Analysis
Electronic & Mechanical Reliability Assessment
Failure Mode Effects and Criticality Analysis (FMECA)
Reliability Prediction
Thermal/Electrical Stress Assessment
Worst Case Circuit Analysis (WCCA)
Circuit Simulation
Software Reliability Assessment
Modeling, Allocation, Prediction and Assessment
Aging Effects (Quantitative Analysis)
Physics-of-Failure Analysis
Failure Classification
Risk Assessment
System Safety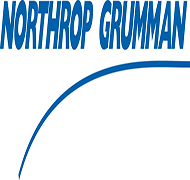 Northrop Grumman Corporation
Client
Northrop Grumman Corporation is an American global aerospace and defense technology company formed by Northrop's 1994 purchase of Grumman. The company was named as the fifth-largest defense contractor in the world in 2015. Northrop Grumman employs over 68,000 people worldwide. It reported revenues of $23.526 billion in 2015. Northrop Grumman ranks No. 124 on the 2015 Fortune 500 list of America's largest corporations and ranks in the top ten military-friendly employers. It is headquartered in West Falls Church, Virginia.
STi supported NGC to provide electrical/electronic system and component design analysis for the Space Based Infra-Red Systems (SBIRS) program. STi provided Failure Modes and Effects Analysis (FMECA), Worse Case Circuit Analysis (WCCA) and Orcad / PSpice simulation, stress analysis and reliability prediction support services for the SBIRS GEO program APP and SPA power suppliers. Our excellent supports helped Northrop Grumman identify potential single point failures and other critical failures to ensure the success of the 12-year space mission.
STi performed components design services to support the SBIRS power supplies and control systems; prepared and verified dedication specifications for parts to customer sites; developed component requirements as needed for its specific applications. STi reviewed and evaluated technical EMI/EMC requirements from customer and formulates compliance test plan to meet international regulatory requirements, and performed EMI/EMC Compliance Testing (emission and susceptibility).
STi provided ASTRO satellite system requirement review and assessment support. We provide component engineering services in test, selection and failure analysis. STi performed system design analysis on the following spacecraft systems: Integrated Electronic Module, Power System, Telecommunication System, Control and Handling Data, Central Processing Unit, Propulsion System, Thermal System and its instruments. We developed theory operation, provided important findings, developed Failure Model Effect Analysis (FMEA) methodology and performed FMEA assessment. We applied broad knowledge such physics, chemistry and material science to analyze the reliability and risk in the spacecraft and its instrument.
STi performed DC and AC power integrity analysis utilizing HyperLynx® and taking advantage of high speed, accuracy and capacity for signal integrity, power integrity and EMI concerns.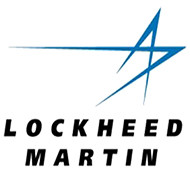 Lockheed Martin Corporation
Client
Lockheed Martin is an American global aerospace, defense, security and advanced technologies company with worldwide interests. It was formed by the merger of Lockheed Corporation with Martin Marietta in March 1995. It is headquartered in Bethesda, Maryland, in the Washington, DC, area. Lockheed Martin employs 126,000 people worldwide.
Network and security management for Command and Control, Battle Management, and Communication (C2BMC) – STi was responsible for the design, documentation, installation, configuration, testing, training, and maintenance of the Missile Defense National Team's (MDNT) operational, high-availability, mission-critical network management and planning system.
We performed application engineering to integrate and configure Tier I (JMNS) and Tier II (AiMetrix Neuralstar) network managers as a part of the C2BMC comms Node Equipment. We worked with Host sites to integrate C2BMC network management into site specific network management hierarchies. We participated in site surveys, installation, and check out activities.
STi's CISSP certification network security engineers provided outstanding performance in firewall design and operations, IDS design and operations, scanning machines for vulnerabilities and remediating findings. They provided supports in Tripwire, DISA STIG, and TACLANE or FASTLANE Encryptors; designed, developed, and executed security tests and evaluations (ST&E), vulnerability assessments and audits; conducted risk mitigation, analysis of security threats, and current trends; performed DOD Information Assurance Certification and Accreditation Program review. Our client is very satisfied with our network and security engineering support for complex software, hardware and network systems.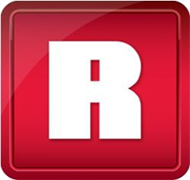 Raytheon Company
Client
The Raytheon Company is a major U.S. defense contractor and industrial corporation with core manufacturing concentrations in weapons and military and commercial electronics. It was previously involved in corporate and special-mission aircraft until early 2007. Raytheon is the world's largest producer of guided missiles.
STi conducted engineering analysis, system safety and risk management on Air Defense Systems for Raytheon. Static and dynamic fault trees were just one of the examples of state-of-the-art technology used to achieve product, process and software safety. STi's safety assessment accounted for the human element in system and operational safety. STi offered both the quantitative and qualitative system safety-assessments.  Some of our analyses included: System Safety Program Plan (SSPP), Hazard Analysis (PHA, SHA, SSHA, OSHA, etc.), Trade Studies, Fault Tree Analysis (FTA), and Qualitative & Quantitative Probabilistic Risk Assessment.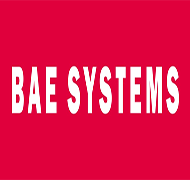 BAE Systems
Client
BAE Systems plc is a British multinational defence, security and aerospace company. Its headquarters are in London in the United Kingdom and it has operations worldwide. It is among the world's largest defence contractors; it was ranked as the second-largest based on applicable 2012 revenues. Its largest operations are in the United Kingdom and United States, where its BAE Systems Inc. subsidiary is one of the six largest suppliers to the US Department of Defense. Other major markets include Australia, India and Saudi Arabia.
ABMD Program – By reviewing anomaly reports and corrective actions, STi provided expertise in independent failure investigations, which can include metallurgical analyses, material compatibility checks, electronic component testing, and contamination assessments. We conducted failure analysis to determine the causes or factors that had led to an undesired loss of functionality. Most failure analyses primarily addressed failures of components, assemblies, or structures, and the approach is consistent with the knowledge base of a person trained in materials engineering. We will determine whether the correct material was used and whether it was processed properly.
We reviewed optimal Failure Reporting, Analysis, and Corrective Action System (FRACAS) corrective actions to eliminate or reduce the occurrence of a failure or problem. STi provided recommendation on the FRACAS analysis so that personnel can become more knowledgeable at problem identification and resolution.
STi provided recommendation for the Failure Review Board to identify significant root cause of errors , cite the error contributing factors, track and double-check all interconnected aspects of the BMD systems, ensure personnel be trained sufficiently, file formal anomaly reports, and verify and validate certain engineering requirements and adequate technical interfaces between project groups.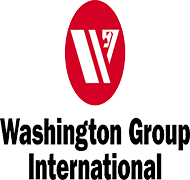 Washington Group International
Client
Washington Group International was an American corporation which provided integrated engineering, construction, and management services to businesses and governments around the world. Based in Boise, Idaho, WGI had approximately 25,000 employees working in over 40 states and more than 30 countries. Its primary areas of expertise were: infrastructure, mining, industrial/process, energy & environment, and power. It was acquired by URS Corporation of San Francisco in November 2007 for $3.1 billion, and currently operates as the "Energy and Construction Division" of URS.